Logistics Support
Logistics Support
Let us help organize the movement of your shipment.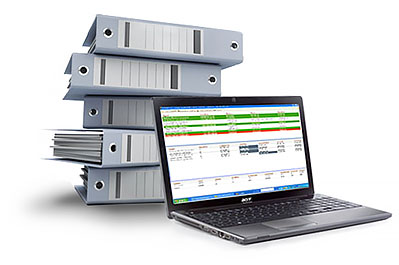 Logistics: Account Managers will work with the clients Freight Forwarder to meet requirements and deadlines, or shop Freight Forwarders or other applicable providers to find the best price and make all the arrangements for your shipment.
Regulated Agent: As a Regulated Agent for the Air Cargo Security Program, ProWest physically screens cargo on behalf of others to make it secure and subsequently stores the secure cargo until secure transport picks it up. This would be material we were packaging (loading and closing) for air freight or packages we were requested to disassemble, screen and re-pack.
Industrial Scaling and VGM Certificates: Container scaling is done as per SOLAS container weight verification requirement and a certificate of verified gross mass is provided.
Inventory Services: Our experienced staff will receive and verify that your product has arrived in good condition. Inventory can be as little or as detailed as you choose; trained, experienced staff will verify information as is required (i.e. part number, quantity, COO, CC, Mfg. etc.) against vendor packing lists and/or the customer's order confirmation and notify the customer of any discrepancies.
Load & Close: We'll load, block and brace your packages to ensure your product or material arrives at its destination undamaged. During this process we can document what goes into the package and generate package cover sheets or packing lists to suit your requirements.
Administrative Services: Package Cover Sheets, Packing Lists (basic or detailed to the customer's requirements), Bills of Lading, Photos.

Fumigation: Shipping lumber? All wood, not including plywood, particle board and OSB must to be inspected by the Canadian Food Inspection Agency and fumigated if necessary. Let us simplify this process for you. Administration will complete and submit application for Export Inspection and Phytosanitary Certificates to CFIA and organize CFIA inspection. If fumigation is required we will arrange fumigation, prepare the fumigation certificate and submit the signed certificate to CFIA.

If fumigation is not needed we will submit all required information for exporting lumber to CFIA.